The Yearly plan is a one-time payment of $156, but the $13 shown in the pricing tab for the Yearly plan shows how much the plan essentially would be cost per month.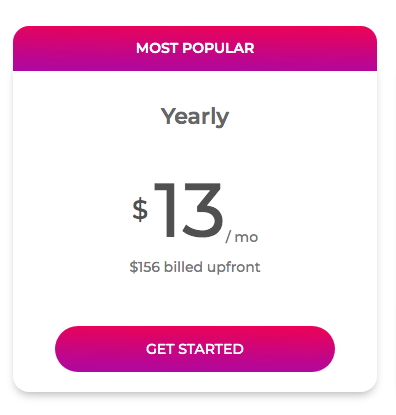 This is meant to highlight how much cheaper the Annual Professional plan is compared to paying monthly over 12 months.
The short answer is this: Over a 12-month period the Annual plan is significantly cheaper than the other plans would be.